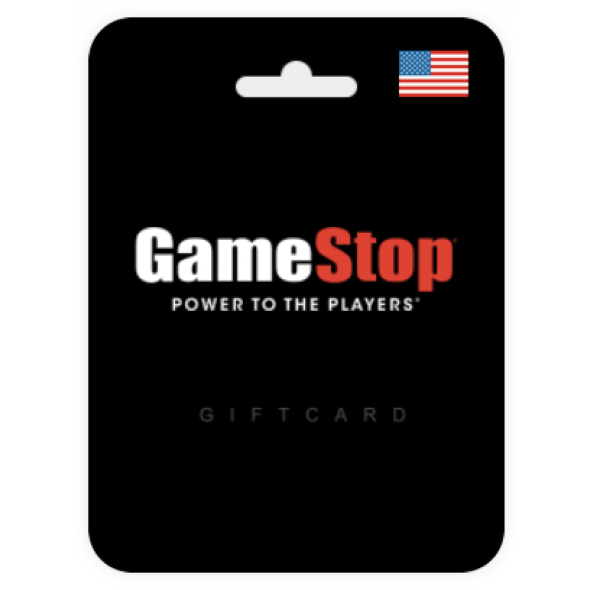 Product features
Redeemable at US GameStop, EB Games, Babbage's, Electronic Boutique, EBX, Planet X, and Software Etc. stores.
Over 6,100 stores located throughout the United States.
GameStop. Power to the Players.
No returns and no refunds on gift cards.
Product description
Denomination:
choose
| Design Name:
Standard
With over 6,100 stores throughout the U.S and 17 countries, GameStop is the world's largest video game retailer.
---
Important information
Legal Disclaimer
This card can be used to purchase merchandise only in the U.S. GameStop stores listed below or at either GameStop.com or EBgames.com. Except where required by law, it may not be returned, redeemed for cash, or applied as payment on any account, and will not be replaced if lost or stolen. This card is not a credit card or a debit card and carries no warranties, expressed or implied. This card is issued by and represents an obligation of Marketing Control Services, Inc. (a Virginia company), which reserves the right to change these terms and conditions. Void where prohibited. To obtain your card balance, call 1-888-818-2915. GameStop is the world's largest video game retailer. GameStop operates EBgames, Babbage's, Electronics Boutique, EBX, Funcoland, Planet X, Software Etc., EBgames.com and GameStop.com.
Tags: Buy, GameStop, Gift-Card, With-Bitcoin, Online, Instant, Email-Delivery, Bitcoin-to-GameStop, Games, Play